As a first- time home buyer the people I worked with were very friendly and helpful in taking me through the entire process. The quality of the home is excellent and the energy bills are low because of the Green Built technology. Mr. Arendt
Our home is very energy efficient. Our energy bills have been quite low the 2 years that we have lived in the home. Mr. & Mrs. Smith
When the blessing came in our lives to purchase land, we purchased our land. When it became time to build our dream home we absolutely had no idea which direction to go. On a Sunday afternoon, there was a booklet in the Kenosha News about the "Parade of Homes" in our area. I closed my eyes and prayed over the Parade of Homes asking Dear Lord to show us which builder to contact. With my eyes closed I simply opened the pages and received my savior's message. There before me set Newport Builders. On Monday, we called Newport Builders and made an appointment. Upon our first meeting Newport Builders were very professional and had a family like environment feel. In which was exactly what we needed since we were making the biggest investment of our lives. Newport's staff and contractors are absolutely awesome. 
We picked our "Green Home Model" and added extra square footage. Newport Builders has a variety to choose from for interior and exteriors of their homes. It was a breeze for us because we already had in mind what we wanted and needed. Newport had it all and everything was available to us. Watching our home under construction we were totally satisfied with the quality of materials, workmanship and pride that they put into building our home. We will forever recommend Newport Builders to anyone interested in building their first or next home. To us, Newport Builders has truly been a blessing. We are so excited and truly, truly love our home. Once again, thank you, Newport Builders! The Wolfe family
Our Newport home was completed in the Summer of 2009 and we couldn't be happier with the results. We did our 'homework' and researched dozens of builders and hundreds of blueprints but none offered the same quality, price, and overall craftsmanship that we found in the Newport models. From day one, their team was straightforward and gave us great options and insightful suggestions to help us fit within our budget. They kept us updated and informed at every stage of the building process and made sure everything came together as planned. If something wasn't perfect or needed to be adjusted, they were quick to set it right. We trusted them with one of the biggest decisions of our lives and they exceeded our expectations. This helped us achieve our goal of not just building a great house but a warm home to raise our children in. The Nunn Family
We received much more home for the price when we compared Newport Builders final cost with another in our subdivision. Mr. Bebow
We are very pleased with our Newport home. The whole experience with Newport Builders was a very exciting time for us. They worked with us on any concerns we had and definitely made our home a dream come true. Mr. & Mrs. Mudge
Thanks to Newport Builders for helping us realize our dream of a new home!! The entire process went smoothly and on time. The quality was excellent! We were especially pleased with the ease of making changes. The cost fit our budget and several items that most builders consider an option, were included in the base price package. Mr. & Mrs. Stangohr
Newport made our New House Dreams Happen!! We started with another builder, but they could not commit to costs or timeframes. When you look at the plans for a builder's models, it is inevitable that to suit your needs you'll be pushing walls around. Before we knew it, we were building a custom home. Because Newport quotes the build up front, there are no surprises and no cost over-runs. We built a new house specifically designed to our taste and budget. Looking back now after a year-and-a-half since moving in, I'm glad we did it and had Newport help to get us there. Mr. & Mrs. Soller
We bought our Newport home as a spec home in 2011. We have been very pleased with the quality of Newport's Green Built home. The choices from furnace & hot water heater to concrete driveway, garage & porch were quality. While all choices weren't top of the line, they have been user friendly as to make an affordable purchase in a tough economy. I would recommend Newport Builders for the quality construction and attention to detail. Good job Newport! Mr. & Mrs. Ryddner
Right from day one, Newport Builders demonstrated the qualities that you hope to find in a home builder. They truly went the extra mile to help us make a transition from just selling our home to helping us find a temporary place of residence to putting together a spectacular house design and finally the construction of our dream home. We quickly discovered that the excellent staff at Newport was up to the challenge of satisfying our high standards and beyond. Our experience with Newport was our third home building project, and proved to be the most enjoyable. We love our new home, low energy bills, and the peace of mind that goes along with owning a well- built home… Thank you Newport Builders! Mr. & Mrs. Wright
I moved from Texas and my dream was always to build a home. I did research with several builders; however, once I met with Newport Builders, I was impressed by their knowledge and the construction of their homes. I would recommend Newport Builders without hesitation to anyone building a home. The staff was always friendly and willing to help me in any way. I am very happy with my new home. Ms. Andrews
Our home in The Campbell Woods Subdivision was the second home built for us by Newport Builders (the first was in The Glens Subdivision). We have since retired and because we are so satisfied with Newport, are planning to have Newport build our new downsized retirement home.
Having owned 7 homes, we know you cannot build a new home without problems. Newport has always addressed every problem to our complete satisfaction and that's why we consider them to be Racine's Premier New Home Builder. Mr. & Mrs. Novak
This is just a note to say "We LOVE our new home!" We want to thank your staff and you personally for guiding us through this very foreign process. You answered our questions, gave us suggestions, and thought about things that our untrained minds would have never thought about. I guess that is why you have been named "Builder of the Year". CONGRATULATIONS!!! We recommend Newport Builders without hesitation to anyone building their dream home. Deadlines were met and we could count on what was said to be true. You treat us like a customer, not just a job number and we thank you for everything!! Mr. & Mrs. Remus
As first time home builders, my wife and I felt somewhat vulnerable, however, once we met the team of associates from Newport Builders, many of our anxieties were put to rest. We quickly sensed they were not trying to make a quick sale, but quite the contrary. They aided us in making well informed sound decisions and ultimately helped us purchase our home. I have heard many horror stories in the past regarding the "building process" and braced myself for that, but I must say based on our four to six-month process, my wife and I completely enjoyed it. My contact at Newport was very open and up-front and honest with me and made it clear that "things will always come up during the building process, what matters is how we handle it and your satisfaction." In addition to a friendly and competent team on the inside at Newport, my foreman who was at the jobsite daily was ABSOLUTLEY SECOND TO NONE! He couldn't have been more helpful and invested in making sure our decision to have Newport build our home was the right decision. Bottom line, we made the right decision, we're happy, and we would do it all over again with Newport Builders. Mr. Biesack
Racine Kenosha Builders Association Parade of Homes Award Winners
2016       Newport Builders received the 2016 Annual "Hall of Fame" award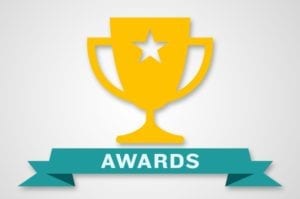 2016       Member's Choice Award
2015       Member's Choice Award
2014       Best Floor Plan: The Owen Model
Best Living Space: The Owen Model
Member's Choice Award
People's Choice Award
Affiliations and Membership