Meet Our Team
Kurt J. Kamm - President





As president of Newport Builders, I am responsible for all areas of operations of the business. I maintain all credentials and building licenses for the company. In this role, I am able to draw on education, experience and relationships that I have developed during my 30 years in the new construction industry. Given the wide breadth and depth of my duties, each day presents new opportunities for refining our processes and delivering an even better experience to our homeowners.
What gets me most energized about our business is seeing the excitement and satisfaction of our customers faces throughout the construction process of building their dream home. There is no better feeling than when you can transform ideas from paper and discussions into a beautiful reality. I am most proud of Newport Builders' commitment to provide homes of high quality and craftsmanship at the best possible price.






Tom Stepanek - Estimating and Operations Manager


In my role of Estimator at Newport Builders, I am responsible for making sure that we continue to provide exceptional quality construction, and energy efficient homes at an affordable price. I play a significant role in ensuring the build process runs smoothly. My 32 years of experience in custom home building and real estate development provides me with a unique perspective that results in excellent outcomes for our homeowners.
What gets me most excited about this industry is that we get to build exceptional homes that will last generations alongside a group of like-minded peers who deeply care about the build process, the home itself and the homeowner's satisfaction.






Larry Miller - Operations/Expeditor

I run the day-to-day operations on the construction site including scheduling, coordinating subcontractors and providing quality control through expediting and site management. I complete projects by coordinating trades while developing and maintaining partnerships and building positive respect with local officials, vendors and clients. I have over thirty years of experience in the construction field. I am an educated, licensed construction professional with extensive experience in all facets of the industry and knowledge of local building codes and regulations. In the spring of 2016, I joined Newport Builders. I enjoy working with a team of individuals who share his passion for building family homes in the local community.
I love participating in one of life's greatest experiences with our clients – building your own home. I enjoy sharing in their pride and joy in ownership and providing safe and beautiful homes for families. My role in new home construction is a very challenging position that allows me to utilize my expertise as I share in the excitement of constructing a new home from the ground up. Newport Builders, Inc. is a local, established builder. They are an innovative, hard-working core group of staff, subcontractors, and suppliers. Our company uses extensive experience to plan and accomplish goals. Newport Builders gets you in your beautiful, new home on time! We are a highly motivated, dedicated progressive company with a strong work ethic.




Vince Audetat - Operations/Expeditor

As an Expeditor, my role is to manage the construction of a home from start to finish. I not only schedule the contractors for construction, but ensure they are following the plan and specifications correctly and resolve any conflicts that arise. I always say my job is to "keep all of the balls bouncing". In other words, keeping the construction moving and progressing in a timely matter. Even after 37 years of experience in home construction, 25 of which have been spent expediting, I must say, the most exciting part about this industry is being apart of everything coming together. From just a drawing to an exceptionally beautiful, standing home is priceless every time.
If I had to choose one of Newport Builders, Inc.'s best qualities as a business, I'd have to that this team is truly comprised of decent and honest people who take pride in their work and it shows in our homes.






Monica Jansta - Office Manager

My role here at Newport Builders Inc. is to oversee the office operations of each house from start to finish. I am in contact with the bank to process draws, prepare building permit applications and schedule basement digs. I also handle all of our accounts to process and pay invoices. Once the house closes I oversee and relay all warranty requests. I have experience in sales and marketing as well, and assist those departments when needed. I am a wearer of many hats! As a Newport Builders employee since 2005, I have overseen many, MANY projects and I must say that there is nothing more exciting than seeing a house go from a mere hole in the ground to a beautiful, finished home! We at Newport Builders, Inc., in my opinion, really take pride in our quality craftsmanship and thrive to exceed the Focus on Energy building standards.






Kimberly Hood - Sales and Marketing

In my role at Newport Builders, I handle many of the customer-facing elements including marketing and sales processes as well as enabling customer service operations behind the scenes. Being raised in a family business, I learned early in my life that the customer is the heart of any business. Since then I have leveraged my strong customer focus in all of my past professional roles including sales, marketing, customer service and strategic operations. My experience, background and perspective enables me to constantly be evaluating opportunities for creating customer value and evaluating opportunities to enhance the customer's experience at every touchpoint in their interactions with us. I put myself in the shoes of customers in search of ways to improve communication, minimize distraction and to build long, lasting relationships with our homeowners and Newport Builders.
I believe Newport Builders' best quality is our commitment to excellence in the homeowner experience. We understand that no two customers are alike in preferences and needs. We take the time to get to know your motivation, home specifications and goals and then collaborate with you in making your home a reality. We work to make the experience both memorable and enjoyable. Deciding to build your dream home and selecting a builder can be one of the biggest decisions in a person's life. Having the opportunity to play a role in bringing to life a customer's ideal home to life is what excites me at the start of each and every day.




Jane - Sales

I am thrilled to have recently joined the Newport Builders sales team as a licensed Realtor® and sales associate. Building your dream custom home or purchasing a move in now home is one of the most important and exciting events in a person's life. For the past thirty plus years I have been an educator. In this profession, I have learned the importance of building relationships by listening with compassion, patience and trust. Having grown up around woodworking, building my own home and working as a Realtor® many years ago, I have had a strong desire and personal calling to return to the profession. By way of my unique background and skill set, I am here to help you understand everything you need to know about finding the perfect home site and plan that meets all the items on your wish list. I am dedicated to working with you and your family to exceed your expectations when building or buying a new construction home from Newport Builders. With Newport's team of associates, you can expect both high quality homes and an unparalleled positive customer experience.




Mike Klug - Sales

If you plan to buy a lot, spec home, or build a custom home of your own…"Ask Mike". As a licensed Realtor® for Newport Builders, where high quality craftsmanship is seen in every home, I will assist you and your family in your search for your dream home!
I am happy to show you a variety of lot locations, model plans, quality pre-built spec homes, and other special features to make the purchase of your unique home a fun and memorable experience. With my background in new home construction, subdivision development, landscape design, and property management, I will help you navigate the exciting journey of buying your lot and new house that you will be proud to call home. I always enjoy meeting people and hearing about their background and listening to what their dream home looks like and then working with the dedicated team at Newport Builders to make those ideas a reality.
It would be an honor to work with you and your family in your biggest financial decision knowing that Newport Builders will "build you the highest quality and remarkable home for all your life's seasons!"






Liz Homolka - Design Consultant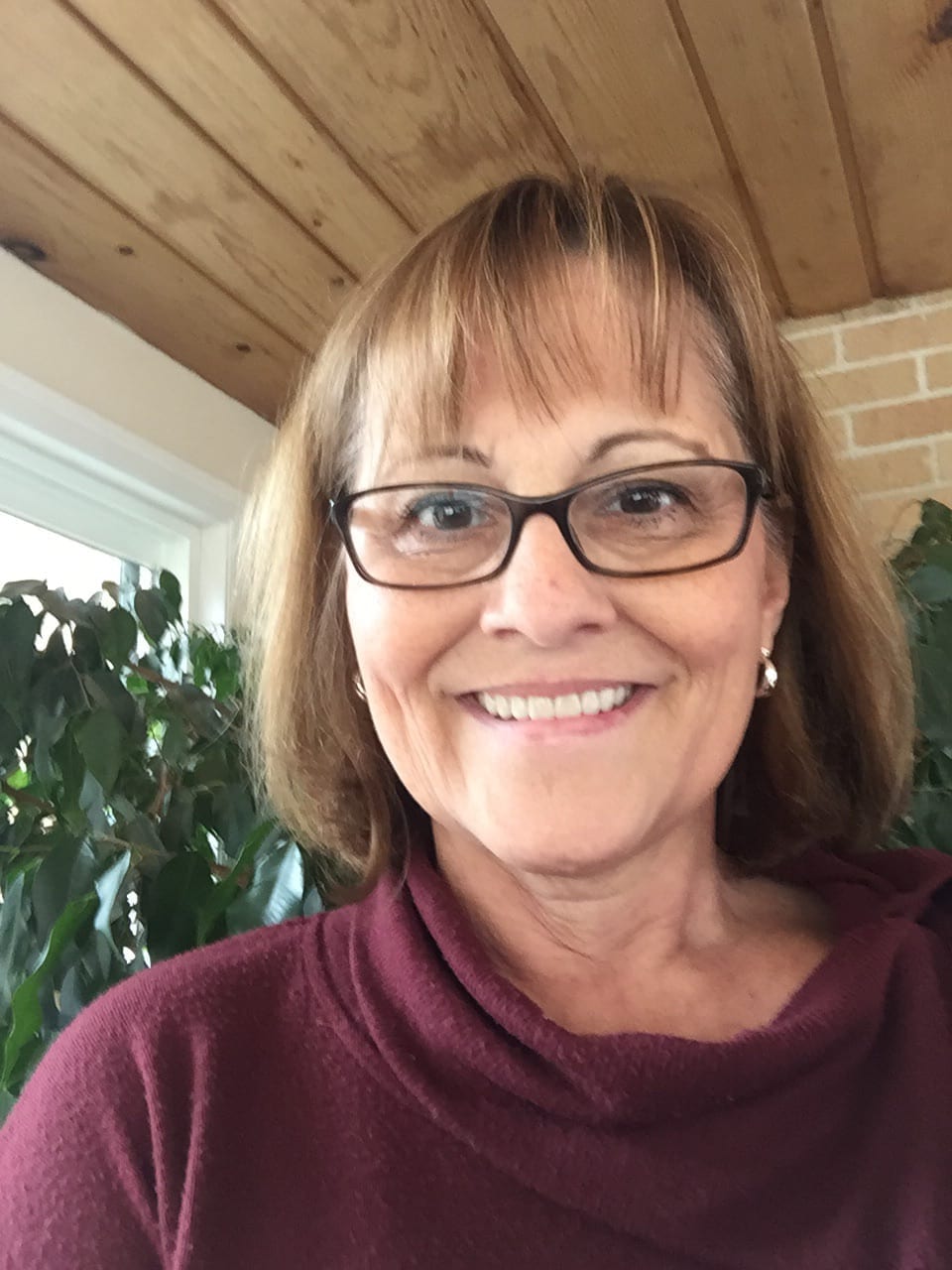 As a Design Consultant at Newport Builders, I am involved in the process of selecting the materials, colors and other exciting features within each home. Whether I am working on a spec home or closely with a customer and their custom home, I make sure the house is aesthetically appealing and cohesive from the outside to the inside. It can be challenging at times, but I truly love seeing everything come together! After 35 years as an Interior Designer, Newport approached me with an opportunity as their Design Consultant. I figured, if I can do the inside I can do the outside too, right!? I have now been working with Newport for almost 10 years.
What excites me most about the industry is the different design trends. Many people have moved away from defined rooms to open concept as well as utilizing every inch of space for storage and most importantly the focus on energy efficiency in the homes. I think Newport Builders really does a great job of keeping up with the trends yet still keeping in mind and being flexible with those whose style may not match "today's trends". Along with keeping up in the industry, I'd say one of Newport's best qualities is their teamwork. We are all working towards the same goal to build and design fantastic and quality homes.






Ray Leffler - Owner

Earning his real estate brokers license in 1984, Ray originally began work with a local real estate firm before purchasing a real estate franchise office of his own. After selling that company, Ray formed Newport Builders, Inc., and has overseen it for more than 25 years. Under his direction, Newport Builders has grown to being one of the largest home construction companies in southeastern Wisconsin. Ray also founded his own real estate company and land development company. Ray is most proud of being able to provide quality, "one stop shop" real estate services for buying or selling an existing home, constructing a new home, or providing just the right home site for a new home to area residents.