Newport Builders' Story
Headquartered in Racine, WI, Newport Builders, Inc. has been proudly welcoming area residents home for well over a quarter of a century! Specializing in residential construction, we pride ourselves with great attention to details, quality workmanship and products, value, energy efficiency and customer satisfaction. Newport Builders has built a strong reputation in our community for building high quality homes. Our dedicated team of professionals collectively has well over 100 years of experience bringing customer's home plans to life. The new home construction business has seen both extreme highs and lows in the market. As a result of very sound established business and financial practices, Newport Builders was able to continue building homes and even grow stronger through the lows of the building industry. Today, Newport Builders has grown to be one of the area's largest home builders.
Newport Builders' Vision, Mission, and Values
Vision
"Building high quality and remarkable homes for all of your life's seasons."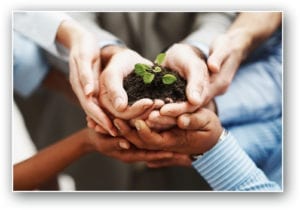 Mission
Newport Builders is dedicated to understanding individual customer and community needs in a way that best matches homeowners to their ideal home and home site uniquely tailored for their lifestyle. We accomplish this via open communication, superior listening skills and a collaborative relationship with our homeowners and teammates. Newport Builders delivers much more than a home with four walls. By working together, we transform the 'sticks and bricks' of a house into a home that becomes the backdrop for a homeowner and their family's best memories.
Values
Communication: Always be clear, consistent and inclusive in our communications.
Homeowner Experience: Personalize the building experience by way of listening to customer preferences and needs and then proposing the best solutions to exceed those needs.
Make it Memorable: A customer choosing to build their dream home is one of the biggest and most important decisions in a person's life. We take the extra step to go beyond what simply is expected in our industry and make the entire experience memorable!
Problem Solving: It starts with ourselves. Be accountable. Identify the problem. Take ownership of the immediate issue and leverage the team with positive in search of creative and lasting solutions.
Why Choose Newport Builders to Build Your New Home
High Quality
With over 25 years of experience, Newport Builders consistently produces homes of the highest quality. Our strong history, attention to detail, use of high quality materials and reputable contractors will all be reflected in your beautiful new home.
Affordable Pricing
High quality does not come at a high price tag at Newport Builders. Your new home will be designed to get the best out of your investment and built to last!
Energy Efficient
Newport Builders is committed to building energy efficient homes. This means lower energy costs and a healthier home for you!
Customer Focus
Newport Builders understands that building a home may be your largest investment in your lifetime and it should be treated as such. You will be walked through every stage in the process in a way that maximizes your satisfaction while minimizing unnecessary distraction.
One -Stop-Shop
Newport Builders understands that building a home can be overwhelming and is invested in making it easy to do business with us. You will benefit from our extensive available services and 'one-stop-shop' approach.
Building Ethics
Sound business practices and strong building ethics are what keeps us in business. You can rest assured that we will be around for not only your current home needs as well as future homes that you may want to build with us.